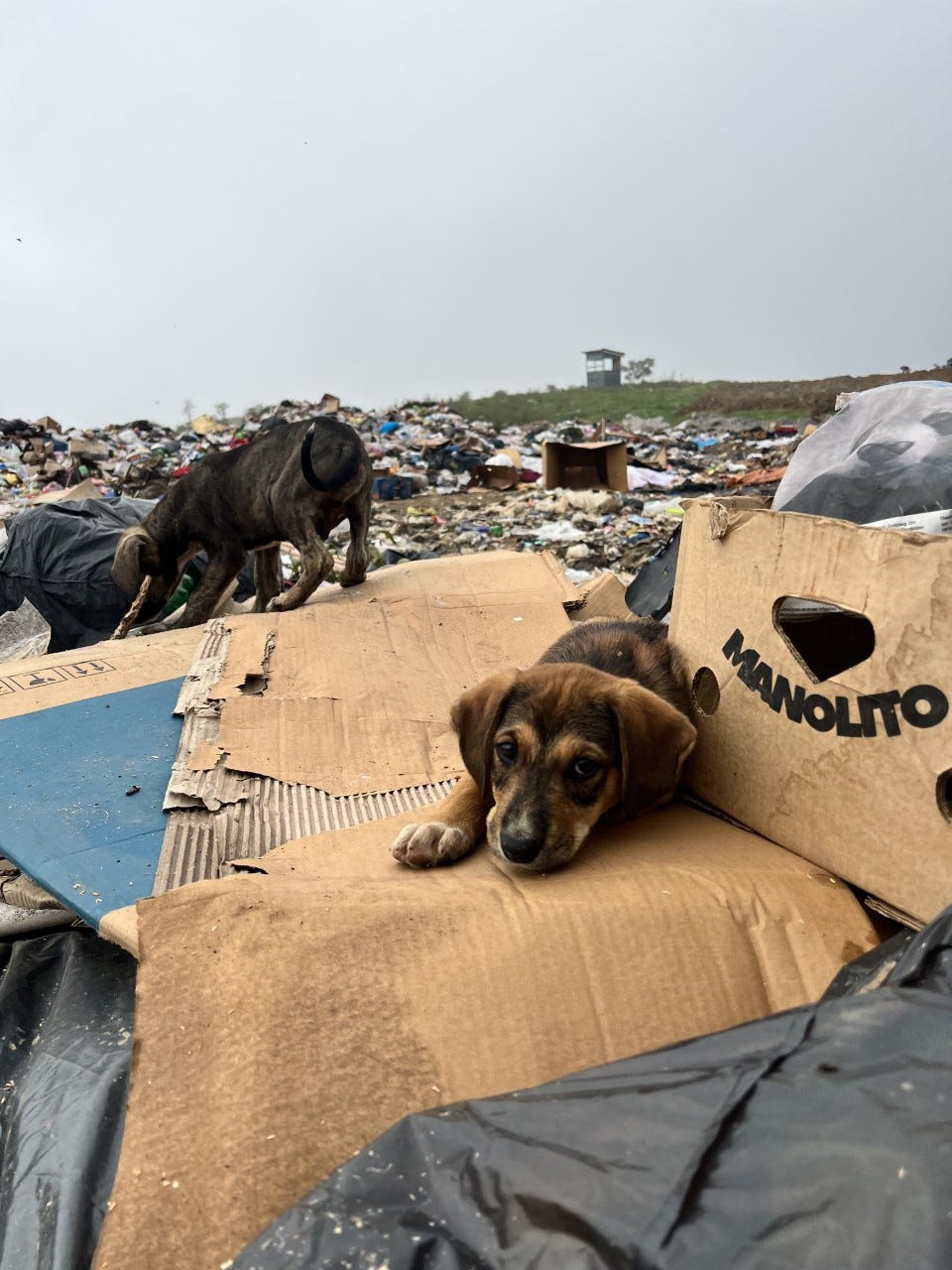 our work
Pawpers in the Ruff helps the dumped and abused dogs of The Balkans. Many of the dogs in our care have only ever known life on the streets or living within a city dump. Together we can show them a happy and loved life. We have over 150 dogs in our care who have been rescued from extremely poor conditions. Our goal is to nurture them back to a health, find fosters or forever homes and also help prevent more strays through our spray, neuter & release programe. Can you help be a part of our dogs success stories? Donations big or small have a huge impact on the dogs lives. Please sign up today to change a dogs life forever.
Our main focus is getting help to the dogs of the city dump. We provide as much food and healthcare as our resources allow. This work is so tough, we have to make some really hard choices about who we save and who we have to leave behind. The conditions here are really harsh, it is not a safe environment, there is not much food or shelter. We see some really hard things, but the money you donate helps us turn these lost souls into happy, healthy and loved dogs.
Content from Youtube can't be displayed due to your current cookie settings. To show this content, please click "Consent & Show" to confirm that necessary data will be transferred to Youtube to enable this service. Further information can be found in our Privacy Policy. Changed your mind? You can revoke your consent at any time via your cookie settings.
Consent & Show
Content from Youtube can't be displayed due to your current cookie settings. To show this content, please click "Consent & Show" to confirm that necessary data will be transferred to Youtube to enable this service. Further information can be found in our Privacy Policy. Changed your mind? You can revoke your consent at any time via your cookie settings.
Consent & Show
See here for a trip to the Dump
See some of our Transformations...
The dump spay/neuter project
After a lot of time spent at the dump, we quickly came to the conclusion that rescuing dogs and puppies wasn't a long term solution. We needed to stop more and more puppies being born into these cruel conditions. So we decided to start a programme to spay and neuter as many dogs as we could.
But it's not that easy. Some dogs are wild and need anaesthetics to be captured, some are not healthy enough for surgery. Sometimes they might need placing in care for a month before they are well enough. If we do not have the funds to keep them after surgery they will be released back to the dump. And it all costs money. If you would like to contribute towards this programme please follow the link below.